About Us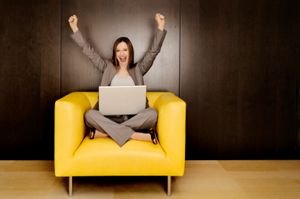 We are more than a print and copy shop - we are a resource for you. We are a clearinghouse of expertise, knowledge and service, and we want to help you grow your business, promote your products and services, and make a great impression on your client.
We want your product to look as good as you do. We make sure graphics and photos are crisp and clear and that fonts are readable. If they aren't, our skilled staff will talk you through how to improve the files so the end result looks great. ACP's 20+ years of experience means we are able to catch some things you might not be aware of, such as flipping a mailing panel over to so the piece doesn't get caught and torn at the post office, making sure the paper is the right one for the job, etc. We take the time to really think about your job to help ensure it does what you want it to.
ACP also understands the importance of deadlines. Getting your finished piece in your customers hands or in front of their eyes at just the right time is critical. You tell us when you need something (even if you think it's impossible) and we'll do everything in our power to get it to you.
Let's be honest – we know you can probably find a cheaper prices on the internet or large discounts with huge printing companies. However, by using ACP you not only get a superb product, you get the peace of mind that comes with working with people you know and trust. You are able to talk with skilled staff about what would be best for your needs: What kind of paper looks best, what size banner is readable, how large the graphic should be on your car, etc. What if a sudden change is needed on your file? (The price of something changed, a date needed fixing, etc. Example: Wedding Programs.) We all know things need to change and some things get caught at the last minute. If you've sent your job to an internet site, it's too late to make changes!
Bottom line, you and your marketing pieces are unique. We believe both to be very true. We want you to know that we understand that your needs are unique to your business, and that's why we strive hard to give each of our clients the individual attention they deserve. Likewise, our experience, knowledge, and vast resources, allow us to deliver a product to you that is unique to your needs.
Thanks for visiting our website. We look forward to understanding what makes you unique, and helping you develop unique solutions to your business printing and marketing needs.